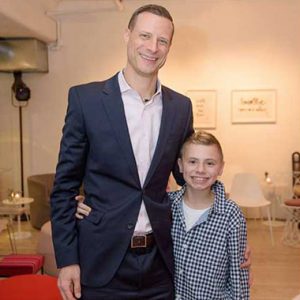 Patients are assured of receiving only the finest quality care through the use of modern chiropractic equipment and technology. Dr. De Koyer and the staff have a genuine concern for your well-being!
How to stay healthy?
Want a tip? The best way to stay healthy is to prevent illness or disease before it even happens. OVER HALF of all serious disease in the U.S. could be prevented with healthier lifestyles. Eating right, staying active with regular exercise, limiting stress, taking a regular regiment of vitamins, not smoking and periodic spinal adjustments all add up to a healthier lifestyle. Taking responsibility for your health NOW helps reduce the need for costly medication, surgery and/or hospitalization later.
A properly functioning nervous system is the most important component in allowing the body to work at its fullest potential as a self-healing organism. Since chiropractic care offers you drug-free, natural treatments and services that remove interference in your nervous system, a higher level of health can be just a few treatments away. So take control of your health, and encourage your family to do the same.
New Patients – Before your first visit
Save time! Please print and complete the following short forms prior to your first visit:
Please note: These forms require Adobe Acrobat Reader (or other PDF reader to open. To download the free Acrobat Reader software, click here.
Get health tips straight to your inbox
Location
Family Chiropractic Center of Bayonne
120 Lefante Way, Bayonne, NJ 07002
Phone: (201) 437-0033
Fax: (201) 858-4049
Office Hours
Monday, Wednesday & Friday
9:00 am – 1:00 pm
3:00 pm – 6:00 pm
Tuesday
3:00 pm - 6:00 pm
Saturday
9:00 am – 12:00 pm
Office Closed Sunday