Dr. Noah De Koyer, Bayonne Best Chiropractor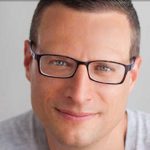 I am a Chiropractor today because I, like you, suffered from ailments and illness that could not be cured by conventional medicine. At a very early age, I had chronic strep throat and earaches. My health was restored by specific Chiropractic treatments with the help of Bayonne Best Chiropractor and to this day I have never had either of these health issues again.
My work mission through The Family Chiropractic Center of Bayonne is to guide people to achieve their innate beauty and good health. My patients range from infants a few hours old to enlightened 99-year-olds. All care is centered on maximizing each patient's health potential utilizing various Chiropractic techniques that best suits his or her needs.
I also work with a team of chiropractors who share the desire to help humanity live a healthy lifestyle through a think-tank organization: Beyond Your Wildest Genes. We hope to bridge the gap between Chiropractic care, the public, and the holistic wellness community. Our mission: to empower and inspire the community to create a future where human potential can expand and grow.
When you decide to continually improve your physical, mental and social wellness, you are in charge of your health!
And I am here to help you do that.
Along with CHIROPRACTIC our additional skills and therapies include:
Shine Certified (ADD/ADHD protocols)
Advanced HealthCare Lectures / Women's Empowerment Project
Physical Therapy
Cold Laser Therapy
Massage Therapy
Quality Nutritional Supplements
Patient Hikes & Dinner Talks (I love getting to know you al!)
Primal Blueprint Consulting
Acupuncture
Health Coaching
Lifestyle Coaching
Corporate Health Training
Dr. Noah can be reached at (201) 437-0033, on Facebook, LinkedIn, or at www.fccofbayonne.com
Get health tips straight to your inbox
Location
Family Chiropractic Center of Bayonne
120 Lefante Way, Bayonne, NJ 07002
Phone: (201) 437-0033
Fax: (201) 858-4049
Office Hours
Monday, Wednesday & Friday
9:00 am – 1:00 pm
3:00 pm – 6:00 pm
Tuesday
3:00 pm - 6:00 pm
Saturday
9:00 am – 12:00 pm
Office Closed Sunday